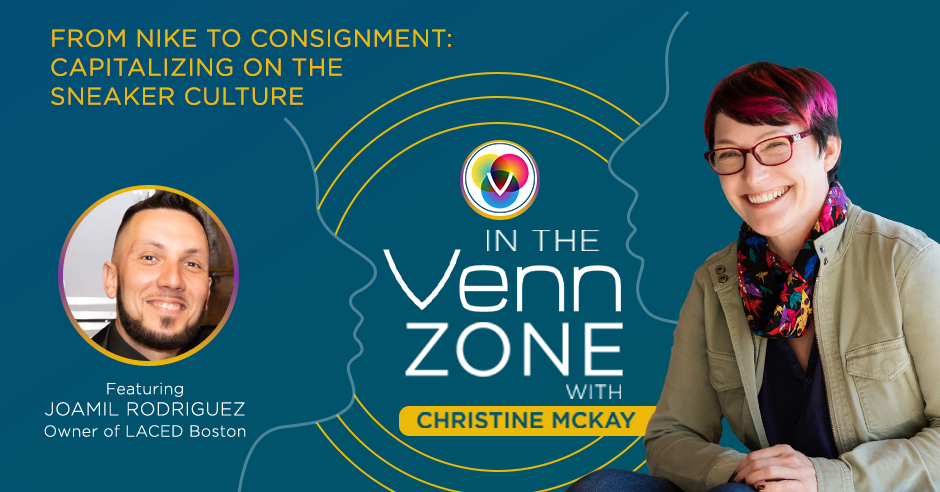 Can you imagine having a successful business by doing something you're passionate about? From his love for sneakers to making money and owning a business through sneakers consignment, Joamil Rodriguez, owner of LACED Boston, shares with Christine McKay how he got started and a bit of background on how everything went on, including some difficulties he faced along the way. He highlights the importance of partnership and building relationships that helped him grow his business to where it is today. Since the start of the pandemic, Joamil was able to expand to more locations and recently opened LACED in West Palm Beach, Florida. Get inspired to learn the ropes of going from a small business to a successful one with Joamil's inspiring story.  
—
Watch the episode here
Listen to the podcast here
From Nike to Consignment: Capitalizing on the Sneaker Culture With Joamil Rodriguez
In this episode, we have Joamil Rodriguez. He has a great story. He is the Owner of Laced in Boston. They have six stores in this amazing collection of stores. They are consignment stores selling high-end sneakers and have expanded dramatically through COVID. He just opened a restaurant. He is going gangbusters and making waves in the Boston market. We are excited to have him here to talk about his growth. I'm also curious about the negotiation that happens around consignments because that is a real negotiation. Joamil, thank you for being here. Welcome. I'm glad to have you. 
You think you know what you want until you have it. 
Click To Tweet
Thank you for such a great intro. 
It's my pleasure. It's an honor to have you here. Tell us about your journey. How did you come to be a sneaker mogul? 
The quick and short answer to it is by mistake. I've always loved sneakers and had a passion for them. I and my older brothers collected sneakers, and it was part of our lifestyle. I never thought it could turn into a business. Sneaker collecting has become the new baseball cards or comic books. The only difference is you can wear them out. They become a status symbol and almost like a means to show off and maybe measure success to some degree. Some would say it's a confidence boost. My passion and love for sneakers are what brought me here. 
At what point did you decide to own your own store? How did you come to that first store? 
I was doing real estate at the time. I had opened a skate and snowboard shop. That was my first initial business. It came from my passion for snowboarding and I wanted to be a snow bum. I wanted to open a snowboard shop near a skiing slope or somewhere I could get to snowboard as often as I could. After having taken a long break from doing it for many years, I went back strong. I was like, "I don't know why I stopped." I was doing real estate and doing pretty good at it. I made a few good commissions. I jokingly answered my cell phone one day and said, "Board Room Boston Snowboard Shop." My friend was like, "That's such a cool name." I was like," Why don't we open one?" 
He agreed with me and I started looking for space. Surprisingly, I saw the space. It's crazy how life is. The first space I thought I wanted and loved, I got denied because the management company had kicked me out of an apartment that they owned before. I was back at the drawing board and then I found an even better space. It turned out my real estate office had the listing. It was so easy. The second one was meant to be. It was downtown. It was in the Financial District. The name was Board Room Boston. I did this logo that looked very non–skate at all. You didn't know what it was. It was called Board Room. It could have been this fancy boardroom meeting place. It was just 300 square feet of snowboards and skateboards. It was a real true play on words. 
As I was building that out, my friends had partnered with the original owner of Laced and they had been in it for a couple of years. I think they were having some friction and were ready to dissolve it. They offered me space and the store. I said no twice. I said, "I'm already doing something. I want to keep a little nest egg. I don't know how it's going to go." I remember getting the third phone call as I was driving by. It was originally on Columbus Ave but the corner now is at 569 Columbus. I was driving by and he called me. I said, "I'm going to pull over and take a look." I took a look. I went in there and I was like, "This is a 1,800–square foot store with an office, surveillance cameras and full build-out." I said, "I want to do it." I reached out to a cousin of mine because I had invested a lot of my own money into my other business. I ended up opening two businesses within a month of each other after never opening a business at all. It all happened fast. 
That is one heck of an adventure. When you go in, you go in big. 
I definitely dived in headfirst.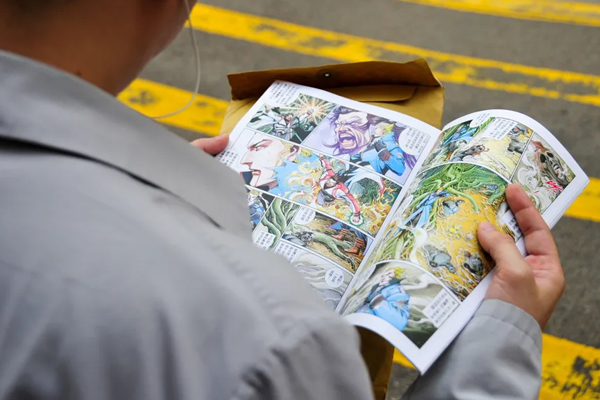 I think that's how a lot of entrepreneurs work. It's when that idea strikes them and when things start to line up, it's like, "I have to do this. I would jump in and then we'll figure it out as we go along." It has its risks. It also has significant rewards and it has for you. Do you still have the Board Room? 
I don't. It's still a sub–brand that I could bring back for skating. I don't think it's for snowboarding. I still love snowboarding but I tried it. It doesn't sell as easily and it's a lot of investment. I let that go with the skating. It isn't as heavily invested, but it also isn't a huge profit margin. I'm focused on what I was good at and selling sneakers. 
You bought that first store. At what point did you start thinking about, "I can expand this, I can make this bigger?" 
It took a long while. There were always doubts about doing it to the point that my original friend who sold me Laced came back and invested with me. We wanted to get the Nike and the Jordan wholesale account. From our understanding, it was super difficult to get it if you were just one single store, if you were too close to someone else who had it or if your trade lines hadn't been opened for multiple years. There were so many factors. We found someone who had five locations and they were willing to sell their store and brand along with their account. It was almost like you would buy a small franchise. It was a mom–and–pop and it didn't quite work out. You think you know what you want until you have it and not in the sense of, "It was too much to handle this." It just wasn't as fruitful as you would think it is. You have to buy a lot of the stuff that isn't probably going to sell in order to get the few things that are going to sell. 
Right away, I was like, "I want to grow," but then I had to take a step back when that didn't work. It took a little while before I tried it again. I took another chance at it in a small way. There was a pop-up shop available at Seaport. They had these little houses. They're almost like these little sheds and they were short-term. It was a good way to try a second location. I lived in the neighborhood so it was easy for me to manage it. At the same time, they don't manage the other location. Even I have lost a bunch of money. It didn't work out. Funny enough towards the end of that, I met someone from the CambridgeSide Specialty Leasing and they said, "Why don't you try a pop-up with us in a big store where there are lots of foot traffic?" I was coming off of being down and I was like, "I just lost a bunch of money. Maybe I shouldn't be doing this. I shouldn't be trying it again." I said, "I'm going to go for it and try it." 
We got in on August 1st. It opened the doors and it was back–to–school shopping season. That was like Christmas. Immediately, it went well. Soon after that, it was Christmas shopping, Black Friday and all that stuff. That went well and from there it was when I started saying, "I could probably do this again somewhere else." I started looking at other malls. At that point, I felt like I've found the formula that I needed. I needed the foot traffic and the people who were into that. The income level was fine in Seaport but it was probably not the people who were interested in the stuff I was selling. I had found the two things that I thought were key parts of making it successful. 
Nurture a relationship, and people will trust you.
Click To Tweet
After that, I did Natick Mall. Soon after, maybe a week or two into opening the third location, we were hit with quarantine. I had to close. I spent a few months building this thing up. It was doing great right away and then we had to close everything. I had spent that time moving within the mall in CambridgeSide to another location. I did most of the work myself. I would go there and do some construction. I bought some tools. Anything I couldn't do myself I would YouTube or get some help. That kept me busy and it got my mind going. I said, "I think if this quarantine lifts, people are going to want to shop." They were itching to spend some money and everyone was getting extra help from the government. I felt like people were going to have some money. 
I went ahead and signed two more leases during quarantine and then that gave me two new construction projects. I built those stores out as well during that time. Soon enough as soon as we're able to go shopping again, people were shopping. With those things being said and done and working out, I kept at it. I ended up with a couple more. I'm at six locations now and then I opened a restaurant. Logically, what else do you do? It wasn't so much logical. It was very scary. I know sneakers, fashion and retail. I don't know food and hospitality as much but I knew I could learn and thought I could conquer it. It's going well and it's growing. It's called Laced Quality Kitchen. We sell chicken and waffles all day long. We have different types of chicken, grilled chicken, fried chicken and chicken tenders. We call them shoelace fries. We tie it all back into the sneaker culture by packaging it all up in a little sneaker box. 
When other people were shrinking back, you went all in. What a great story because it says a lot about who you are, how you think about risk, risk versus reward, being able to think about what the future's going to look like and then capitalize on it. During the pandemic, I did a lot of renegotiation work for retail stores that were in malls and they had big landlords. When they weren't able to be open, they were struggling to take care of the rent. How did you manage the relationships with your landlords during that process during the shutdown? 
I had seven locations and four landlords. Each one was unique. Some were a lot easier to work with than others. Some just fell in the right timing were technically like Natick. My lease didn't start until after the quarantine so I was able to sign a new lease there. With Simon Malls, I signed during the quarantine. Technically, my rent wouldn't start until we were open. I still had my Mass Ave location. That was a little longer negotiation. All the landlords wanted to keep what they could. I don't feel like they understood that everyone was hurting and didn't want to come down banging the hammer. They needed to also pay some of their bills as well. 
I think they were understanding as was I as to what the concessions could be. They were all unique and they were all different ways to deal with them. Also, moving into a new space gave me that same kind of deal where I moved during quarantine so we could get rental started as soon as we get open again. Repositioning things was what helped me get through it. I didn't have much going on with online sales or anything like that. Also, like I tell everyone, I didn't have payroll. I didn't have many rents to pay. It could have been worse. That was what helped me get through it. 
I want to go back to the business when you bought the five stores. Did you get rid of those stores in the end? 
Yes. The stores were open since 1918. It was an old family business and we pretty much bankrupt it. My friend invested nearly $1 million with me and lost a bunch of money. We're still friends so that speaks volumes. He believes in me. To this day, we're still partners. We talk about doing more things together and we have something in the works now.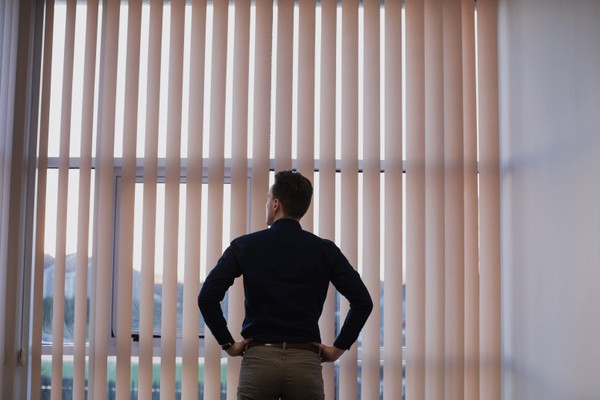 I had a guest, Kim Bassett. She and her husband bought their company. They provide promotional materials like coffee mugs and other things. They were excited. She was in Vegas. They bought the company from some people here in California. When they bought it, it wasn't what they thought. She talked about the disillusion that happened once the sale was finalized. They looked and went, "This is not worth what we thought." Tell me about what you discovered about the business that you bought. Take us through what that negotiation was in the process. 
What we were after was that these stores were on the main street in small suburban towns 30, 40 miles outside of Boston. They weren't in the hub. They weren't here in Boston in the major places where we would have liked them to be. We were chasing more of that Nike–Jordan contract and we had the Boston store. It was like we could bring stuff into Boston, pump up the Boston store and build up the brand. That was the goal. I think we were willing to overlook some of the things that we probably should have done a little more due diligence. There were some cooked Excel spreadsheets, looking back on it now. There was also a huge internal theft problem that maybe the owner wasn't aware of or he was ready to hand that problem off to someone else. 
He did make the sale easy for us. He owner–financed us on the purchase of the debt. He gave us tons of inventory. He was hands-on with making sure that we were at Nike meetings and meetings where we needed to keep that relationship going. My biggest disillusion was thinking that just having a Nike–Jordan account was going to guarantee you big bucks. You then go to these meetings and see all these products that don't release for six months. If you're a sneakerhead like me, you want to know what's coming out six months from now. On the inside, you want to know. It wasn't as easy to know everything that was coming out. It was cool to have some insider info. 
What I learned quickly was that you had to purchase a lot of their regular inline crap to even get the other stuff. To get the good stuff, it wasn't like I could order an unlimited amount. You were allocated an X amount of pairs per store. That all depended on whether your stores were good, better or best stores, which those things were determined by Nike based on sales, the way it looks and where it is. They even had beyond best that was at tier zero, which may be a handful of stores in the United States have. That's the product we wanted. You realize that you're not getting what you think you were getting or going to get or what you were chasing after. They would put them under the table and you couldn't see the stuff until you saw all the other crap. 
You would spend 2 to 3 hours in there looking at crap and ordering. You would have to order the apparel just to get to a handful of shoes that you might want and only be able to order a very limited amount. That was the biggest disillusion for me. That was that in a nutshell. That was my catalyst in me pivoting into consignment. I said, "Why carry all this overhead? We have to stock all this inventory of stuff that's not going to sell and then use the money I made from the stuff that does sell to pay that off. We then put the rest of the stuff on sale so I can get my money back." It seemed like a weird cycle. It didn't seem like the right thing to do. 
I love that story because I like doing David and Goliath negotiations. I like helping smaller businesses negotiate with bigger companies. There are a couple of things in that story. One is if you're buying a business, a contract is one of the key reasons why you're buying it whether it's a liquor license or a contract that exists with a major company. There are a lot of things that you need to do from a due diligence perspective to review that contract, make sure that it's in line with the business and the direction that you're taking and make sure that it's transferable. There are some contracts you can't even transfer without permission from the counterpart. You've got to make sure you get that. 
If you're thinking about buying a business, make certain that you look at the key contracts of that business not just from a legal perspective. A lawyer might look at it and tell you that it's transferable or not and raise some red flags. You want to look at it from a business perspective. What I like about what you did is even though you didn't do it at the beginning as you were living with that relationship, you started going, "This financially is not making sense." A lot of times, people get excited like you were about doing business with a big guy, Nike, and saying, "I'm getting that account. I'm in business with that guy." 
Now, it's the norm to buy sneakers, not at a regular price. If you do, it's almost like scoring on a scratch ticket.
Click To Tweet
A lot of times, it's not necessarily the right decision or the most effective decision. There are other ways to generate revenue and greater profitability. As you described that process with Nike, what I know is, and you said, "There's a lot of expense in that with lower margins." You weren't excited about buying and selling it. It's part of the process of being able to do the one sliver of the business that you were excited about. Ninety-five percent of it was, "I don't like this product. I'm not excited about it." You went, "I can do this in a completely different way, do it on consignment and then I don't need that contract. What does that look like?" Joamil, now you've realized you're living with this Nike contract and going, "This is not what I want." How did you unwind from those stores and exit? Because you exited the business and then you started a new one within this process on the same product category. 
We've had the five locations and Laced already. We kept them separate even though we sold sneakers at both of them. It cost a bunch of money and we lost a bunch of money. We had ended up closing locations, losing $500,000 down and then up with tons of debt and effectively realizing that I don't have any product to sell at Laced anymore. That was what prompted, "What are we going to do? What can we sell?" I was lucky enough to have some friends who were already ahead of the curve. They were reselling the sneakers on eBay. He had a good 60 or 70 pairs of sneakers that he had actively listed on eBay. For some reason, they weren't necessarily selling just yet. He said to me, "We will put them in here. Let's see what happens." 
If I had 60 or 70 pairs before in the store, maybe 5 or 10 were the ones that people wanted and the rest was filler. Now, I had 60 or 70 pairs of sneakers that people want but the price tag is much higher. That was the trade-off. What I was worried about was, "Is there a market for people willing to pay double, and in some cases, triple the suggested retail price for something that's no longer available?" It isn't a new concept but it was somewhat new for sneakers. If you're a dedicated sneakerhead, you almost frown upon it. I get mine for a regular price. I don't pay extra for my sneakers. Now, it's the norm. You can't buy them at a regular price. If you do, it's almost like scoring on a scratch ticket. 
It all grew at the same time. The market grew and it changed. Also, we were one of the first ones doing it out of a brick-and-mortar where everyone else was selling these online. There was a big company in New York, Flight Club, which was doing it a lot longer. They were the benchmark for that. It was like a candy store for sneakers. You walk in and they have stuff, "I missed out on that. I can't believe they have that in stock." It would come with a hefty price tag. I wouldn't say it broke some of my rules but I was willing to say, "Let's give it a shot." People started buying them. 
As that happened, more people started bringing us stuff to sell for them. We learned that this didn't only apply to Nike's and Jordan's, this applied to limited edition New Balance's and clothing by Supreme and accessories. Now, there's anything pretty much limited edition you can sell. People are selling trading cards, Pokémon cards, baseball cards and basketball cards in the same places as sneakers, clothing and accessories. It's interesting to see where it has been and where it's going. 
I love how you went, "I'm going to try this and see what the heck happens." It's completely paying off for you. One of the things that I was curious about is the type of people who come in to consign the shoes to you. I remember you telling me the story of this young teenager. He makes some decent pocket money for a teenager. In the basic form, that is a type of negotiation. Tell us about those people who sell on consignment and they have been out collecting shoes. They come in and have a number of different things. They've made this into a small business for themselves. Tell us about how that process works. 
Consignment is not anything new. It's not a new type of concept or anything but we did find a way to make it a lot more modern, effective, easier and bring it into this new generation. How we did that was by creating this online portal where you can sign up for an account. You will upload the items that you're going to sell ahead of time. It will tell you the breakdown. You pick the price and it tells you what you're going to get back. At that point, you bring the item to us. We authenticate the condition. We consult with you on the price if we need to and then we list it for sale online in our brick-and-mortar stores. 
From there, you have the ability to change your pricing at any given time. You can go on the online portal. You can see the status of it. As soon as it sells, you get an email, "Congratulations, your item is sold." At that point, we can send you a check over an email without you having to come in at all to even come in and get paid. It takes some of that old-school feeling out of the consignment process. To tell you about the vast types of consigners we have, we have consigners as young as 12 and 13 years old. Maybe they're getting early, getting online and getting a couple of sneakers or they're going on Saturday morning during release dates and they're waiting in line to buy some at Foot Locker. They're getting as many pairs as they can and then they're bringing them to us to sell. 
They make some money. We make some money. It's all an ecosystem because it's not valuable to us if it doesn't sell out in Foot Locker. It's almost like we need them to go ahead and buy them all so they're sold out. We can then resell them at our store because if you could buy that at Foot Locker for $100 less, why buy them from us at all? I've had young consigners. I would like to say we promote entrepreneurship and give people the opportunity to have their own business and learn some of the values of buying low and selling high. We've had young consigners. We've had also grown people. We've had stay–at–home moms. 
We've got moms who are like, "I could buy and flip some stuff. I have some time." We have grad students who are like, "I'm paying my way through college with this. You sell enough stuff for me to not have to take out student loans." It's all a great partnership. There are lots of different sellers and buyers. There are some people who just want to try it out or someone who's like, "I bought the wrong size and I'm stuck with these shoes." We were like, "We'll sell them for you and solve that problem." People would keep doing it and make a business out of it. There are people we've inspired and they've opened their own businesses just from seeing us doing it and then being able to bring us stuff. It's a great thing that has come of it. 
Jillian Michaels was on the show. She has a business partner who's a 50/50 partner with her. She said that when she was deciding to make him a partner, she realized that what they could do together was so much greater than what she could have built on her own, which is why she made him a 50/50 partner. I love how you're talking about your consigners because, in old school, you would go in, take your stuff and haggle over something. You have set up a system that is more focused on negotiation and building a relationship with a lot of your consigners because they are that ecosystem that drives that price up. It's a beautiful example of how the partnership creates more value by working together in that ecosystem. Many of my regular readers know my philosophy is that negotiation is a conversation about a relationship and you cannot win a relationship but you can get more value out of it. That's what you are doing every day through your partnerships, through your ecosystem with your consigners and creating more value together than you could create on your own. 
It's 100% partnership for sure. We couldn't do it without them and I'm sure they could sell this stuff on their own. You nurture a relationship and people will trust you. They trust us with thousands of dollars as their inventory. 
Tell people how they can find you. 
On Instagram, we're @Laced. It's @Laced569 on Twitter. You can visit our website at LacedBoston.com. Those are the three major ways to find us. You type in Laced Boston on Google and I'm sure they'll all come up. There are other ones that I forgot about. That would tell you a little more about us. You can find more information on our consignment there. You can see some pictures of the stuff we've done. A lot of our magic was working with local artists, national musicians and doing this meet–and–greet experience, which we coined the Laced Experience. It's where you come into a meet–and–greet, take a photo-op and leave a way happier fan than you were when you came in. There are lots of that content available on our website. 
One of my daughters lives in Boston. I can't wait to come to visit her. I will be coming to check out the store. I think what you're doing is fantastic. What's your next plan? What's next for you and Laced? 
I have the restaurant going and I love the way it's turning out. It's just a small place in the food court. I typically tend to start small and see how it works, which is what I did with Laced. The largest store I have is 7,500 square feet. It has a full chef's kitchen in it. That's not where the restaurant is but we do have a private event space. As soon as restrictions lighten up a bit, we'll be able to do more meet–and–greets and things like that. We also have I think the country's only sneaker museum inside the store. I'm trying to find a way to marry the tech with the brand.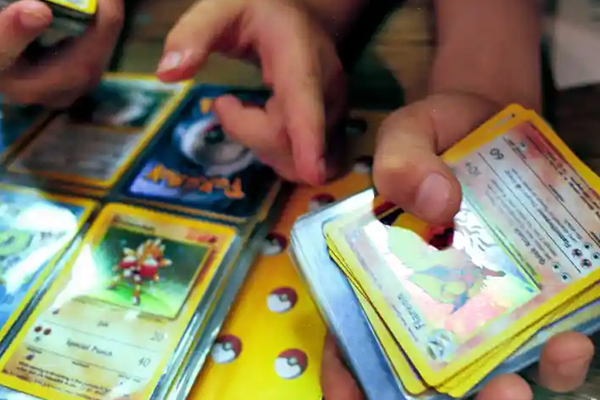 We're building an art gallery in the back of that store. We have a speakeasy barbershop there. If you make an appointment, buzzing the door and there are all these graffiti from floor to ceiling, like 20–foot ceilings. It's fun. What we do is we have a QR code. If you like the art, you can scan it, find out who the artist is and more about them and how to get in touch with them. The plan is to have actual pieces of art that you could buy. It's the same thing. You can scan it. It might be at a fashion show at our store. If you like this piece of art, you scan it, pay the artist directly and take it home. We're making that process a little more streamlined. The food and the sneakers are the plan. I'm trying to find a way to marry those things together and have space where you can do both at the same time. That's as much as I can tell you until I get a little further maybe in Miami or something. 
If you are in the Boston area, you have to go check out Laced. Check out the sneaker museum. If you want to use a barber, you should go check out the speakeasy barbershop. That sounds like so much fun. It's been an honor having you. Thank you for spending some time with me and my audience. We appreciate you. To everybody who's reading, thank you. You have given us and gifted us with the most valuable resource you have, which is your time. I appreciate that. I look forward to seeing you on the next episode. Have a great day and happy negotiating. Cheers. 
Important Links: 
About Joamil Rodriguez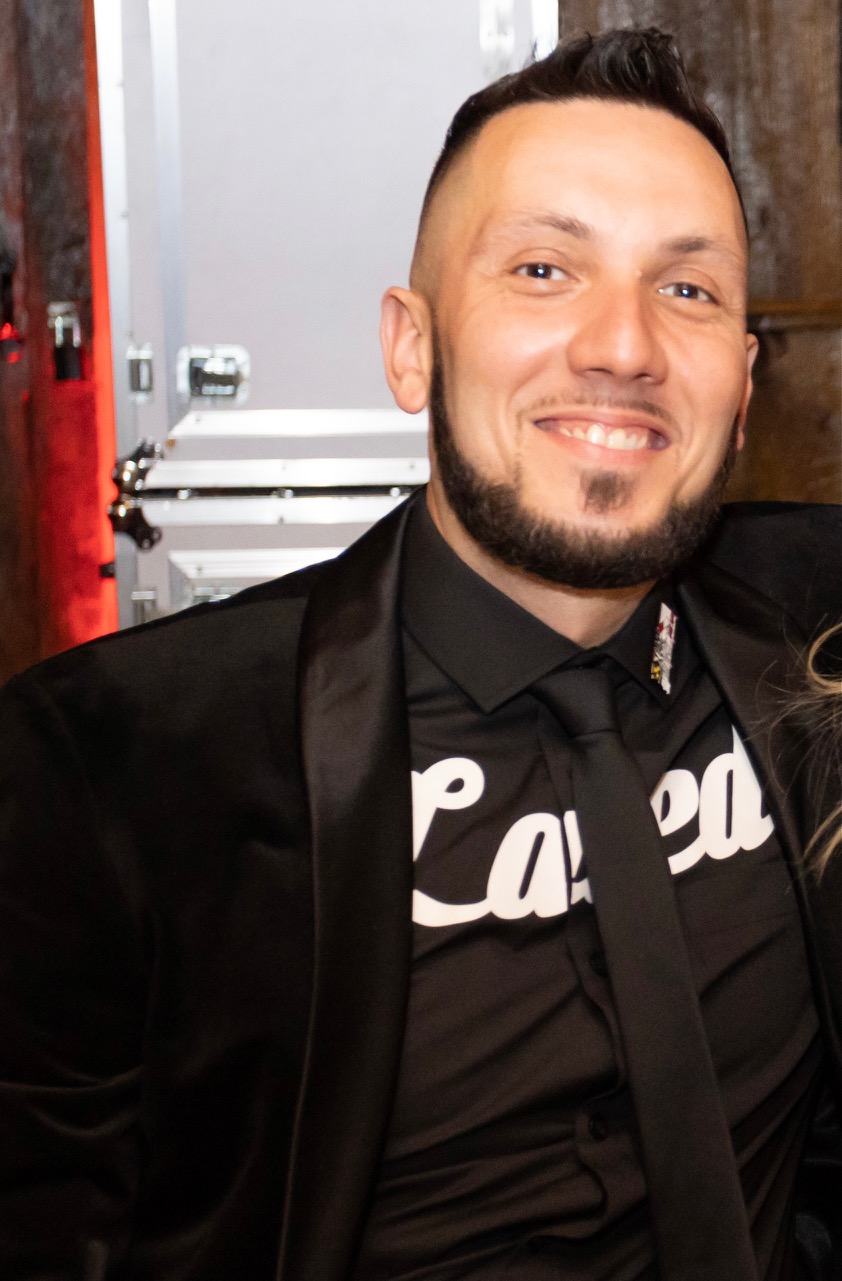 Joamil Rodriguez is the Owner of Laced Boston. LACED brand was established in 2006 as Boston's first High-End sneaker boutique. In July 2010, Joamil acquired the LACED BOSTON brand and store-front, ideally located in the heart of Boston's historic South End. He has expanded to seven locations in the Boston area and recently opened LACED in West Palm Beach, Florida.
Original, Independent and Community Oriented with influences from Art, Fashion, Music, and Sport – LACED is a reflection of true street culture. A skate shop and sneaker boutique, LACED not only carries exclusive streetwear and lifestyle brands and products but offers an independent brand section reflecting emerging trends and local designers.
Love the show? Subscribe, rate, review, and share! https://zone.vennnegotiation.com/