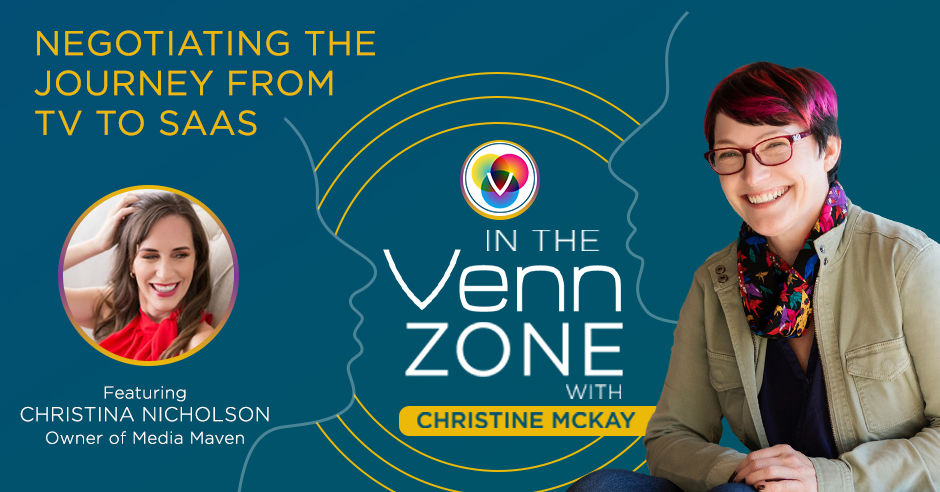 With hundreds of thousands of podcast shows these days, PR people have a hard time determining the right one to pitch for. Seeing how a lot could benefit from automating podcast pitching, Christina Nicholson shares how she started Podcast Clout to answer this very purpose. Joining Christine McKay, she looks back on her transition from a TV host to a full-time business owner in the SaaS sector. She explains how exactly the PR community can use this software to make it easier for people to find them through the right podcast choices. Christina also discusses how her career transition taught her the true art of negotiation when working with different professionals and why effective communication skills must never be neglected, especially in today's virtual setting.
—
Watch the episode here
Listen to the podcast here
Negotiating The Journey From TV To SaaS With Christina Nicholson
We have with us, Christina Nicholson. She used to be a TV host, which is interesting. There's got to be some negotiation stuff that happens in that world. She's also the Founder of Podcast Clout, which is a great tool. I can't wait to have her tell you more about it. She also runs a PR agency, Media Maven. Christina, thank you for being here. Welcome.
Thank you for having me, Christine. I'm excited to chat with you.
Tell us a little bit more about how did you go from TV host, PR agency, to being a Software as a Service maven in podcasting.
My background is in TV. I was a full-time TV reporter and anchor. I did that for about ten years and during that time, I was pitched a lot by PR agencies and publicists to get their clients on TV. A lot of those pitches fell flat. It was obvious that a lot of those people didn't know what it was like on the other side to sit in a newsroom, attend the meetings, and put the stories together. After I had a couple of kids, I was looking for a more flexible schedule, so I got a job at a PR agency. Six months into that job, I realized quickly that you cannot have flexibility working for somebody.
That's when I started my own PR agency. It slowly grew to where I built a team and they were doing better work than I was, so I let them handle most of the things there. It was during that career choice that I realized podcasts are super helpful for me in building my brand and getting more clients. When I get clients booked on podcasts, they're seeing a lot of benefit from it, but there's no easy way to find podcasts. There are over a million out there. Usually, you're picking up your phone, scrolling through all of the apps and all of the shows. It's hard to tell which ones are good and which ones are still active. How do I find the contact information to pitch them?
I created Podcast Clout, which is a software that automates all of that for you. You can create a custom podcast pitch list and you don't have to spend all of that time doing the admin work and just get all the information you need. I don't know anything about tech or software, so I started working with Aaron Krall who introduced me to you because you spoke about negotiations and his mastermind that I'm in. That's how it all came full circle.
Aaron is amazing. I should get him on the show. He's an amazing guy. He runs a program called SaaS Visionaries, which is Software as a Service. He provides all sorts of support and helps to people starting Software as a Service business. It's great that we met through that. It was good to have you there and I had so much fun doing that event. That was awesome.
He's helpful. I've been in a lot of masterminds. I've had a lot of business coaches. Aaron is interested in helping you, not just filling the seats to make the money. He's invested in the people who are there to learn from him, so it's been a great experience.
You cannot have flexibility working for somebody.
Click To Tweet
Software as a Service is an interesting lane to go into, especially when you have no software background. Tell us about the process that you went through to decide, "We need a software to do this. We need to automate this." How did you go about that? How did you then start to think about that as a new business for you?
Honestly, I was waiting for somebody to start something like this for years because there are databases like this that exist for traditional media. You can build a pitch list for newspapers, TV, online and magazine, but nothing for podcasts. I'm in a Facebook group with 20,000 other people in the PR industry and everybody's been talking about this, "When are these other services going to add podcasts?" When I decided to do this thing, I asked around in the masterminds that I was in and I said, "Who knows how to do this? Who knows how to create?"
I don't even know if I was calling it software at the time, but I was like, "I want this online database. I want it to do this and I don't know how to execute any of the techs behind it." When you try anything new, it's a learning experience. In this experience, I learned that if you are going to have somebody build something for you in the tech space, they should be niched in that space. I hired a company that did restaurant websites, and then they also did my product. There was a disconnect. It was somebody in a mastermind I was in, so I was like, "I trust you. You said you know how to do this."
There were a lot of growing pains. It was created, but then it needed to almost be recreated and now, it's being recreated again. It's still functional. It still works the way it's supposed to work. Apparently, this is common in the software space. You build it and people use it, and then you're like, "This would make it better." Every little thing that you do to make it better, you're undoing what you spent a bunch of time and money on six months ago. It's constantly improving, which is good.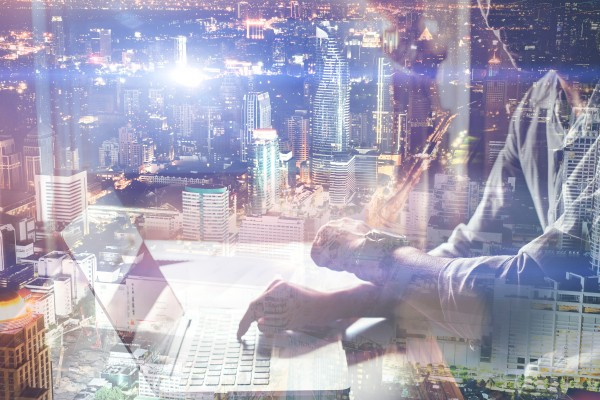 From my perspective, I'm like, "I feel like I'm wasting a lot of time and money because I keep changing something we just did." You live and you learn. You get feedback from your customers and they tell you what they like and what you don't like, and you implement those changes. Because this is still newer, I am in that process and I'm excited for where it can go. I have in my mind like, "Once we take these things off the boxes, then I'll be happy to let it sit, and then we can focus on the sales and marketing." I'm a bit of a perfectionist.
When you see what it could be, then you look at what it is now and you're like, "I want to hurry up and get it to where it could be." For me, it was tapping into my network like, "Who knows about this?" That's why with hiring a business coach, I needed a business coach who was niched in Software as a Service. It's different from running a public relations agency. Even the way you handle your finances is different. Everything is so different. I have learned a lot and there are some things that I am incapable of learning. There are some things that I don't want to learn and that's where you hire a team who is so much better and smarter than you at what they're doing and they execute on your behalf. That's how I'm making it work.
We haven't dived into it. Tell us what the product is because I am super excited about this. I was saying that I've been telling all my PR friends and every PR person I know in my network that they need to get this and speakers need this product, especially if they're not using a PR agency. Tell us more about what the product is and what it does.
The problem people have is they know they need to get on podcasts as a guest so more people can hear about them, their expertise, and build their brand. If you open up the podcast app, you have over a million podcasts to scroll through and you're like, "Which ones do I pitch? How do I know if their show is even accepting guests or they're publishing episodes right now?" You can find a podcast in the app but they haven't released a new episode in three years. What we did is we found a way to focus on the top podcasts in each category and we're looking at all podcast platforms like Apple, Stitcher, and Google.
What are the top podcasts in all of these categories? There are over 100 categories. We've said, "Put those top podcasts in the database. We don't want podcasts that nobody's downloading and we don't want podcasts that have stopped releasing new episodes," because you don't want to pitch those. You don't want to be a guest on those. Even though there are over a million podcasts out there, the database has around 25,000 podcasts to choose from. You know automatically you're getting a high-quality podcast.
How do you find them? We have a dropdown so you can search by category, and then we also have a search bar so you can search by keyword. If that keyword is picked up and the description of the podcast, the podcast will pop up. I do believe mental health is a category, but say, for example, you focus on anxiety or depression. You can search anxiety or depression in the search bar, filter out podcasts that have that keyword in the description for the podcast and then you could niche it down even further by keeping that keyword in the search bar but also making sure mental health is selected. You then get that more niched grouping of podcasts, and then you can export all of the information.
We don't do this automatically. This is updated manually for accuracy. A lot of this information is hard to find. Our team has to search websites and social media. We tell you all about the podcast, podcast host, and most importantly, how to pitch them. Do they prefer an email to this address? Do they have an online form on their website? All of that information that we, publicists, have been spending hours every week searching, we've automated it for you and have put in easy searches and filters so you can customize exactly what you're looking for. That list you're building is super relevant to you.
That's amazing. Everybody I know in the speaker space is clamoring to get on podcasts. I don't sit on Clubhouse much, but most of the time when I go, I'm listening to podcast rooms and there are many people who are thinking about doing podcasts and want to be guests on podcasts. It is because the statistics are not good. Most podcasters do seven episodes. The average podcast that's live hasn't recorded in over a year.
For me, making sure what do I need to do to stay relevant to be in that bucket for what I do is going to be huge. It's an amazing product and super exciting. Let's talk a little bit about some of the differences between how you've negotiated in the other parts of your business, whether it's as a TV host or as a PR person, and how that's totally different in the Software as a Service industry. It is like night and day different industries. What are some of the things that have been different for you in your negotiations with SaaS?
When I started my career, I was so afraid of negotiating. It made me uncomfortable, especially about money. It's an American thing where we are not taught any kind of financial education or any financial literacy. It's not good. People make money uncomfortable by avoiding it and everything we do in life surrounds itself with money. When I started getting TV jobs in small markets, they would say, "We'll pay you $12 an hour," and I would just accept it. I didn't want to have a conversation because one, I felt uncomfortable and two, I didn't even know how to have the conversation. How do you even ask for more money?
People make money very uncomfortable by avoiding it, but everything we do in life surrounds itself with money.
Click To Tweet
As I started moving up in the industry, I got an agent. What these agents are supposed to do is they're supposed to get you the jobs and they're supposed to negotiate your contract for you. It's funny because I went through three different agents and they never got me the job. I ended up getting the job myself. What sucks is even if you get the job yourself and you have an agent, you still have to pay the agent a certain percentage of what you're making, even though they didn't do any of the work because they say they will negotiate the contract for you.
I remember my last job was as a reporter and anchor at the NBC station in Miami. I had an agent at that time and I was up for a contract renewal. I was like, "Thank God I have an agent to handle this because I don't want to negotiate this." I explained to him, "I'd like to get more money. These are the things that I do." The agent didn't get me anything extra. What was presented to me was what I got, so I'm paying an agent for no reason. I will never forget a conversation that my news director said to me. She brought me in and she was like, "You shouldn't have your agent negotiate your contract." I was like, "Why not? Because I'm thinking that's what he does. He knows how to do this."
She said, "He doesn't even know what you do every day. He doesn't know that you carry the camera around yourself. He doesn't know how many stories you do a day. He doesn't know the hours you work. He doesn't know your work ethic. He will not appreciate it. You can negotiate better than him because you know what you do here and you know your relationships with people, and this and that." It was something where it's like, "That's so obvious. Why didn't I think about that?" It was because I felt uncomfortable asking for more. I have a little bit of people-pleasing in me.
I don't want to ruffle the feathers. I'm grateful that you want to renew my contract. I don't want you to regret it because now I'm coming at you saying, "That's nice, but now you need to change this and this." I'm sure, Christine, that's common for people in negotiation. They're afraid it's going to come off a certain way instead of what it truly is. I learned then to handle your own negotiation because you know the arguments, for lack of a better word, that you want to present more so than somebody, even if that's supposedly their expertise than what they can deliver.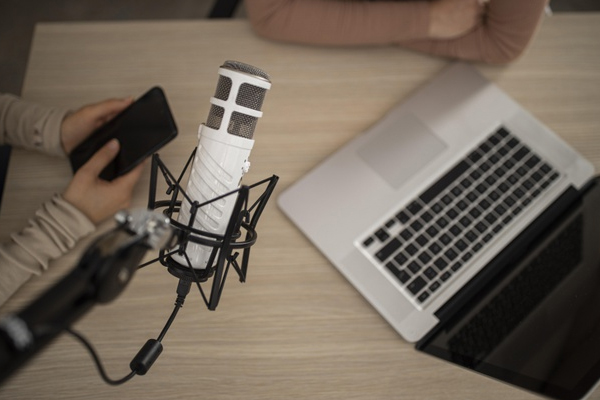 When it comes to literal negotiation, that's my first experience with it, and then moving into public relations, I feel like you negotiate a lot with clients in the PR space. There is a lot of education when it comes to clients who have never worked with PR. They don't understand why you can't guarantee them where they're going to be, how they're going to get there, when they're going to get there, and what kind of sales it's going to drive. It's so much education and on the receiving end, some people don't want to believe it works that way, or they want it to work in other ways so they're not listening to you.
You're trying to set expectations and they're not receiving the expectations because they want it to work another way. Even though it is an educational conversation, it's almost like a negotiation because you need to get them to listen to you and to understand what you're saying because they're hiring you to do a job. This is true in a lot of businesses with vendors. People will hire a vendor for something, you hire somebody to do your Facebook ads, and you tell them how to do their Facebook ads. You can tell them the goal and they are supposed to be trusted with their expertise to execute. When they come back and try to educate you, it turns into a negotiation.
For me, on the PR side, it was more working with clients. On the software side, it is working with not just the customers and subscribers about, "What different kinds of tools do you want to be added to Podcast Clout? How can we help you through the trial?" Things like that, but also with the team. We have a lot of changes. We're making a lot of updates and improvements, and these things take time. I don't know how long it takes. All that stuff is over my head.
If I'm going to ask you, "Can we get this done in a week?" They tell me it's going to take a month, then that conversation is almost like a negotiation. It's like, "I'm going to tell you I got a long list of things I want here, so we got to move this up. How can we work this out?" I always thought negotiation was the first example I gave like, "How do I get more money?" I have learned over the course of my career that it is a conversation with clients and the team. You're constantly negotiating.
Our readers know that my big philosophy on negotiation is that negotiation is nothing more than a conversation about a relationship and you cannot win a relationship, especially in the United States, and in other parts of the world. In my opinion, unfortunately, our win-lose model of negotiation is permeating other parts of the globe as well. One of the things that I'm passionate about is getting us back to the understanding that negotiation is about relationship.
You're talking about dollars and cents. The thing is that and I've said this before on the show, too, price is an output of a negotiation, not necessarily an input because there's a lot of stuff that goes into determining price on things. If you negotiate what those things are that contribute to price, then price is an easy part of the conversation because all the assumptions that lead to it have been addressed already. How have you found negotiating with an engineering space? Do you have people in the US doing development or are you working outside the United States? Which parts of the globe are non-US-based?
I have one in Egypt and two in Algeria, and then the other two that are more involved are in the US.
Are you doing any of the negotiations? Do you meet with the non-US-based folks often or do you let your US-based teamwork with them mostly?
The non-US-based folks' job is cookie cutter. It's admin. There's a process. It is what it is. There's not a whole lot of reason for discussion about what they're doing. It's more so with the US team executing what the non-US team is giving them.
First of all, when I say SaaS, that means Software as a Service. If you are a business owner or a solopreneur and you use anything that's in the cloud like Zoho, HubSpot, Jira, Elastic, Trello, Asana and any of those things, those are Software as a Service. Just so everybody is clear that that's what we're talking about. A lot of times, in the SaaS space, you use developers that are not in the United States.
A lot of developers come out of Eastern Europe, Serbia, Romania, as well as in the Czech Republic, etc., and then a lot of people use folks out of India as well. One of the things I love about the SaaS universe is that it is international and has been for quite some time. What are some of the differences between how the engineering folks that you work with negotiate and think about negotiations versus people in the PR or the television space? How have you had to adapt to that different style?
Something I didn't mention with TV when I was talking about negotiating my contract is the other thing my news director said, "You shouldn't always try to get more money because once you reach a certain amount of money, then you're going to be taxed more. You're going to make less money after your tax. You should be asking for more vacation time. You should be asking for a take-home car." That opened my eyes to a whole other thing. It's not always about money. It's about other things that money can buy. In TV, it didn't have to do with anybody else.
My news director doesn't care what I get paid. It doesn't affect her. It's the people above her. She's just the messenger. It was just one person. When we talk about PR and it was clients, that's where it can get stressful because you want to have a good relationship with clients. You want them to like you and your team, and you want them to know, like, and trust you. It's the same with the software, the team, and the customers. You want to have a good relationship.
Every negotiation is a communication, but not every communication is a negotiation.
Click To Tweet
Moving from TV to PR and software is crazy to see how many different personalities there are. That's what throws a wrench in things because some people have stubborn personalities where they don't even care what's right and wrong. They just want it their way and they're not willing to negotiate. The biggest change is that. With TV news, it was for the contract and then every day, you were fine. When you're in a service-based industry, it's every day with people in this wide array of different personalities. Some of them just want to talk on the phone all the time like, "Let's hop on a call." There's no reason for a call for this.
You send them an email and they read the email in a defensive way. They take it as you're being rude when if they would just read it in a Minnie Mouse voice, they would see it's not defensive at all. For me, the biggest change is definitely all of the personalities because you never know how somebody's going to react to something. You're always second-guessing yourself like, "Do I approach this person the way they want to be approached? Do I approach them the way I approach everybody else?" People are tricky. That's what makes the whole team, customer, and client dynamic interesting when it comes to conversations.
People can be the most glorious thing and the most frustrating thing all at the same time. You're right. Every negotiation is communication. You're communicating all the time, but not every communication is a negotiation. In our Venn Masters Program, we talk about negotiation styles. As part of how we define them, we include communication attributes and we divided them into two. We're like, "What's a down and dirty, simple way that I can say to people, 'If I'm going to go engage with you, how do I glance at your LinkedIn profile and develop an assumption of whether I should send you an hour-long invite, a 30-minute invite, or a 15-minute invite. Do I send you an email that's written out like a letter in paragraph form or do I just throw some bullets? Do I shoot you a text?'"
We developed this view of whether somebody is a traditional communicator or a modern communicator. Modern communicators like a short meeting. If I had seen somebody on LinkedIn and they have virtually no information at all on their LinkedIn or it's all in bullets and they only referenced their current and maybe their last job. I'm more likely to send them a meeting invite for fifteen minutes to quickly get to know you like, "Let's set the stage." If I see somebody who's got a lot of detail and they have initials after their name that they're a CFA, CPA, MOUSE, sticking with the Disney thing, then I'm likely to invite them to a longer meeting or give them the option of a longer meeting. If they want to build deeper relationships, whereas the modern person just wants to get things done and move on to the next.
Understanding that communication style is important when you're trying to initiate a relationship. Once you've initiated that relationship, then it's about negotiating how that communication is going to take place. "I should not have to adapt my communication style 100% of the time, but now they should, my counterpart," I add an email one time. I'm working with a bunch of folks and we're creating an event and there was a meeting. It was put in Messenger and I don't pay attention to Messenger much. It's a terrible place to schedule a meeting because if it isn't on my calendar, I am not going to remember it.
The person organizing it was upset because it turns out there are 3 or 4 out of a group of 7 of us who cannot be there for this meeting. She was annoyed about it and understandably so. I responded, "I missed it. I saw it but I did not get into my calendar. That's on me. Instead of trying to do this in Messenger, can we move this to emails and calendars so that it's more manageable? I am not one of those people who are totally okay communicating in Messenger. That is not me."
I'm the same. If it's not in the calendar, it's not getting done. Sometimes, I'll ask people. If they're scheduling the meeting, I will ask them to send me a Google Calendar invite. If I'm doing it, then I like to schedule the invite myself. Some people don't use Google Calendar so they don't send the invite. Sometimes, I will miss a thing or two because if it's not in the calendar, it's not going to happen. This is on me as well as sometimes another person. Even asking things like that, I'm always afraid of offending somebody and I have seen other people get offended.
That's also where communication and negotiation gets tricky is because you're afraid to be completely honest in what you want. You don't want to offend the other person or you don't want to hurt their feelings or you don't want them to think negatively about you. Brené Brown does a great job with always saying, "How do you feel? You're good." She does a great job on how to communicate and leave those worries behind. In the back of my mind, it's always there. It's the old people-pleaser in me of, "If I say this, are they going to be offended? Is me asking them to send me a Google Calendar invite too much work for them? Should I just do it?"
I work with a gentleman named Blair Dunkley, who has been on the show. To the readers, if you haven't read that episode, I highly recommend it. We also worked together. He did three special sessions for my Venn Masters Program, which I'm super excited about. He talks about mind models. I was on a networking event and we broke out into breakout rooms. We went around and did introductions. People get fascinated about what I do because they don't know many people who do what I do. I started getting peppered with question after question, so I ended up talking a lot about our breakout time.
I pay close attention to the people on the screen. There's one person in particular that I looked at and she's not happy. I need to change. I need to pull myself out of being the one to talk and ask a question. The meeting was over and I was onto something else. I get this email from the woman who organized the event and it's this thing about proper etiquette when you're on Zoom. It goes, "Bang, bang." I could feel my mother in my head going, "You took too much time." That voice that you cringe and you go, "Did I do something wrong?" I stopped and I was like, "This is not effective."
That's the first thing. Is this effective or not effective? This is not effective. Is it externally verifiable or in my own head? This is totally in my own head. Nobody has told me that I did anything wrong. Am I judging the situation or am I evaluating it? I'm already placing judgment on this situation, so timeout. Stop doing it. Reel that back in. I send an email and said, "Thank you for the email. I'm curious, is there an issue?" She sends an email right back, "This is just a standard email we send." I said, "This is the situation that was in my breakout room. I thought somebody had filed a complaint. After I read this message, I was concerned."
She sends an email back saying, "I re-read this email out loud and it's terrible. I have to completely rewrite it. I am so sorry." When we apply a model like that to a situation when we are uncomfortable or we're unsure because we can't control how somebody takes our tone. We know what we intend for our tone to be and what we're trying to communicate, but how it is received and perceived is 100% on the recipient and we cannot control that. We do not know what past things are being in that person's thing on the shoulder reading tone into it.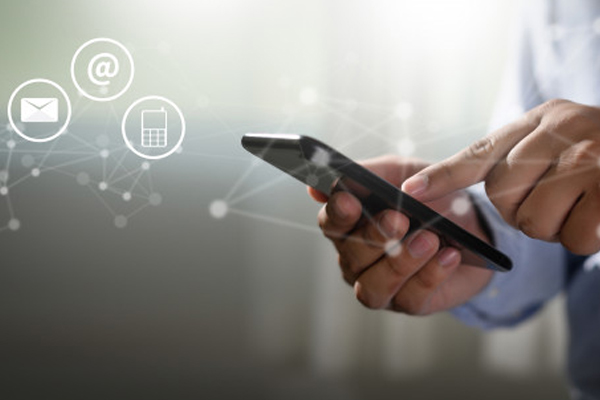 That's one of the challenges with email communication. When you're negotiating, when you're trying to get something from somebody else, keep in mind that when you get that feeling, and we all do, of like, "Crap, did I go too far?" Stop. Just like Blair said in that episode, ask yourself, is what you're doing effective or not? Is it externally verifiable or is it something that's in your own head that you're telling yourself? Are you evaluating it, looking at evaluation criteria, or are you passing judgment on this situation? Doing those three things will go a long way to helping anybody who deals with those feelings of, "Should I be doing this differently? How will they perceive me?"
Those three things would help so many people, I feel, on a daily basis.
Definitely, go read that episode. He is a remarkable man with remarkable ideas that he's developed over 40 years of research. He's now at the point where he's bringing it out to the world. I'm excited to be part of his journey and to have him be part of mine. He has many more concepts like that, but just those three things alone make such a difference when you are negotiating or trying to influence. When you're uncomfortable with something, it changes how you evaluate things completely. Where are you trying to go to next with Podcast Clout? As you're thinking about it, what are some of the things you see in your future that you need to do to elevate your negotiation in that process?
I'm trying to do one thing at a time because I do have a long list. I've been introduced to Monday, the task organization software, which is super fun because I love everything color-coded and organized. I have a long list of things to do. For me, it's making the platform the best it can be for the user. I'm still selling it and I'm still marketing it. People say this when you buy a house and you move into a house, you're never completely satisfied. You're always making updates, and then when you think you're done, there's something new. I know that's what the case is going to be. It's like with anything.
When I get the main things I'm focusing on done then I'm going to double down on marketing and sales, start putting some Facebook ads out there, and things like that. Where negotiation is going to come big time is after I spent some time growing it, I would like to sell it. To be quite honest, I don't know anything about selling a business, especially a SaaS business. This is one of those situations where you work with somebody who knows a little bit more than you do about selling a SaaS business. I'm sure there's going to be a lot of negotiations there that I don't even begin to understand what they are. I would reckon that that would be the next big negotiation when it comes to dollars and cents, hopefully, fingers crossed, down the road in a few years.
It's not always about money, but the other things that it can buy.
Click To Tweet
I love that you're thinking about that. In tech and in SaaS, founders are more conditioned to think about what their exit is, but for a lot of small and mid-sized business owners and founders, in particular, they don't always think about what's the exit. We have readers who have family-owned businesses and it's like, "What are you going to do with that? Are you going to pass it down? What happens if kids don't want it? What do you do? Do you have family dynamics that make selling it hard? Are you just going to wind it down? How do you monetize that?"
That's an important thing for people to think about in their negotiation because your exit strategy should inform your negotiation style. You want to make sure when you're negotiating contracts that you have the right to transfer that contract. That is a huge thing because if you don't have the right to transfer the contract and you sell the business, that contract doesn't go with the sale and then the buyer has to do something that he or she may not want to do.
There are a number of things that you should be thinking about depending on what type of exit. If you want to go public, there are certain things that you want to make sure that you've negotiated in your contracts. Definitely, for the audience, make sure that you're thinking about what is that exit strategy and how do you make sure that the contracts that you're entering into today enable that exit strategy and make it easier to execute on that exit.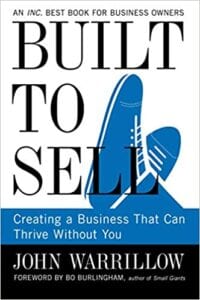 When I started my PR agency, I wasn't even thinking about an exit strategy. I was like, "I want to be my own boss. I want to make my own hours." I read this book that was referred to me called Built To Sell by John Warrillow. I brought John Warrillow on my podcast to become a media maven and he released another book about SaaS. It opened my eyes up to like, "You sell these when you don't want to do them anymore."
It's not like paying rent in an apartment. It's like owning a house, and then when you're ready to move, you sell it and you make money." When I started a Podcast Clout, I learned from the agency, "You can sell any business if it's successful," and then you learn about how much money you need to make. Your profit margin, and all of the other things to determine its worth and all of that. I'm not there yet, but yes, that's in the back of my mind as I'm doing these things and moving forward definitely.
How do people find you?
I'm everywhere. I'm active on social, so you can find me there, @ChristinaAllDay. Podcast Clout is PodcastClout.com. If you do want to get on more podcasts, I do have an exact pitch that landed me in an interview on a popular podcast that I'm sharing with anybody. They can get that at PodcastClout.com/pat. I got on Smart Passive Income by Pat Flynn. With Media Maven, my PR agency, you can check that out at MediaMavenAndMore.com.
The best way is probably on social. Twitter and Instagram are my big ones. I connect with most people on LinkedIn unless you don't have a profile picture. Honestly, I hate to judge. I hate to stereotype. If you are a financial advisor, I probably will not accept you or if you sell insurance because every time I accept a financial advisor or somebody who sells insurance, I have a novel in my inbox because they want to sell me insurance and they want to be my financial advisor.
I should do something in that industry.
Help them, Christine.
They can be painful sometimes.
Real estate agents too. They need your help.
I've been honored to have you. I have enjoyed meeting you and getting to know you a little bit better. You are so dynamic and I love your energy. I'm excited about Podcast Clout. It's going to be a huge product for the market and it has so much potential. I'm super excited for you and where that's going to go. Thank you for being on the show.
I'm so excited you asked me to come on and chat with you. I had a lot of fun, so thank you.
Everyone who's been listening or watching on our YouTube channel, thank you. It's always an honor that you choose to spend time with us because that is the greatest gift that you can give us, so thank you. We look forward to seeing you on the next episode of In the Venn Zone. In the meantime, don't forget that negotiation is nothing more than a conversation about a relationship and you cannot win your relationships, but happy negotiating. Thanks, everyone. Have a great day.
Important Links: