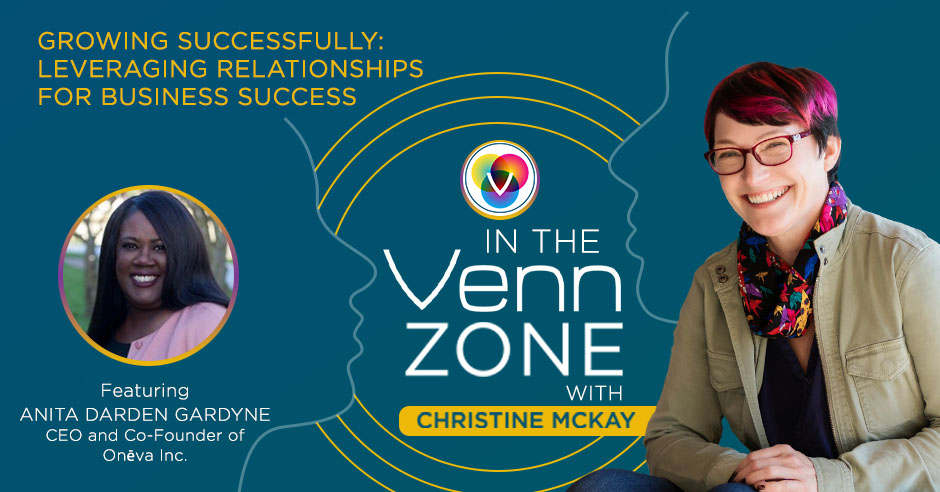 Growing successfully is the top goal of many business owners. What do you need to do to reach this goal? We answer that question as Christine McKay interviews CEO and co-founder of Oneva Inc, Anita Darden Gardyne. Anita shares her experiences as a woman of color starting in the telecommunications industry and details her rise. We hear about her struggles to find proper care for her ill father and how that frustration led to the creation of Oneva, and how her company has adapted to the needs of enterprise customers. Tune in and learn more about growing your business here, starting with your relationships.
—
Watch the episode here
Listen to the podcast here
Growing Successfully: Leveraging Relationships For Business Success With Anita Darden Gardyne
My guest is Anita Darden Gardyne and she is the CEO and the Chairman of Onēva. She has this amazing partnership with Microsoft that will help providing services to their employees. She won tons of awards, including the MESA award from UC Berkeley. I'm excited because I love what she's doing in the market. We're going to learn a lot, especially because we hear a lot and there's a huge article that came out.
It was about how venture funding is dried up for women and especially for women of color. I love Anita's story because she's done some interesting things in order to fund her business. We're here to talk a little bit about those negotiations and what she's experienced as she tried to take her technology-based business and grow it in the absence of having venture capital access. Anita, thank you so much for being here. I am so excited to have you.
I'm excited to be here, Christine. Thank you for the opportunity to share. 1979 was the first time I received MESA Student of the Year for Math Engineering Science Achievement from Kennedy High School in Richmond, California. I won that award in 1980, the year graduated from high school. Now everybody knows my expiration date. I am thrilled to be a product of pipeline programs like MESA, designed to create founders like me.
Tell us more about your journey and Onēva. I'm so excited to share all of the things you're doing.
My journey began in Richmond, California. I'm a public-school kid. I was able to benefit from pipeline programs that targeted students who look like me, who were okay in school but showed attributes and interest in what we call STEAM now. I participated in a program called MESA and the Professional Development Program through UC Berkeley, which was located near my home. I had the treasure of starting at Berkeley at fifteen through those programs. By the time I left Berkeley ten years later, I had a Bachelor's with double majors in Economics in the black community and MBA. My husband had a Bachelor's of Science in Computer Science and Electrical Engineering and I worked my way through school as an Engineer. I literally graduated from high school on a Friday and Monday I started at AT&T's engineering office as an intern, thanks to that MESA program. I worked summers at AT&T. I transitioned to Bank of America's telecom department.
They offered me a full-time job while I went to school and eventually took that. I worked my way through school. I was coding back in the early '80s and managing the deployment of the creation of the system so that the bank could issue telephone bills that AT&T had broken up at that time. It was the first-time large corporations could build their own telecommunications IT infrastructure. That's what I got to do. Taking that skillset transitioning ten years at Cal, I entered AT&T's executive training program in 1988. There were ten of us. I was the only one who was not arguably, probably straight white female.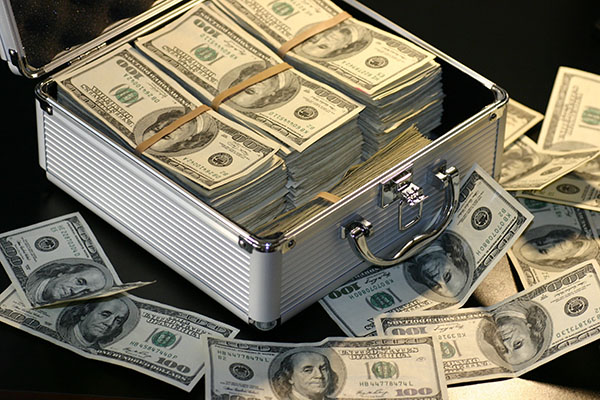 I was blessed through that experience to just have an amazing career at AT&T to be promoted quickly in the senior management, first in a technology role where I worked with Bell Labs to build the native language system so that they could provision broadband. I built that upfront system and then worked internally to create a couple of downstream systems as the project manager in that effort and to build the marketing infrastructure. AT&T moved me into senior finance roles. I left and went to companies like Levi Strauss and was at Seagate and left my career in 2000 as a CFO. It's what's now called Seagate with a $3.5 billion business because my husband's company was acquired for $3.25 billion. We have been blessed to see my husband experienced three exits.
He does not look like me. We're blessed that even his team, that founder who have that $3.25 billion exit in his 20s as one of my investors. Because of those decades, I spent in Silicon Valley working my way through from engineer to executive. I had access to a network and a set of resources that a lot of females may not have. I've been able to tap into that network. As you can imagine, when you've been married for several years, his corporate network is my corporate network.
We started out together and some of those friends like Danielle are still out at SAP, folks we've grown up with since the 1980s, when women first enter the technology space. The younger audience may not be aware that certainly there was some activity in Silicon Valley but the telecommunications industry is where so much technology spring from. Having a lot of old guys like us who came out of that space, who found their way into a number of other software and companies we see now.
It's through those networks that we established through B-schools and in our careers that I've learned to become the eleventh black female in US history to raise $1 million. A milestone I hit many years ago but that's a telling statement. At this point, maybe we're approaching $100 million, which is awesome. When you think about $1 million and what it takes to launch a business to scale a VC investible business, it's not a very large number. There's lots of room to grow there and lots of opportunity for folks that get into those voids right now.
We have a common background. I started my professional career at Bell Atlantic after AT&T broke up. For everybody who doesn't know Bell Atlantic, it's now Verizon because Bell Atlantic and NYNEX merged many years ago. I started out doing international mergers and acquisitions for them. We both came up in the telecom industry. One of the things I love in your bio, I almost never read somebody's bio, but you say that you have two homes. One with your husband and one with your mom. That started this crisis of care situation. You have this amazing career, a pioneer in the things that you do.
When you say that you were doing coding in the '80s and people reading may not see you. Anita is a gorgeous black woman who's got her stuff together. You don't see women of color coding very much now. It's still a small number of women in that field, let alone women of color. You were pioneering that space in the early 1980s. The things that I saw in the telecommunication industry would shock people now. I'm sure you had similar experiences that if things happened like they did when we were coming up, people would not be employed. Tell us how you go from being in this tech space in telecom and Seagate and incredible companies. What motivated you as your mom was aging to start Onēva. Tell us more about Onēva and that story.
If you've built strong, solid relationships through win-win negotiations, you're going to have a village of folks that you can turn to.
Click To Tweet
They reached a point where I was able to think about a return to that career. I mentioned I left as a CFO, it was called Quantum now Seagate. I had a $3.5 billion business. I also had a stillbirth. My family became much more important to me at 38. I was able to stay home and have our son who was then eight, now he's an old guy, have a second child, be a mom. As the child entered school, I started to re-imagine myself returning to a full-time career. Like many women in this place, I started to have responsibility for my mom's care, who was showing some impacts from mage in my daughter. I had my daughter at 41 and my mom gave birth to me at 29. They're 69 years apart, if my math is right.
When my child's 7, mom's 75. You start to see in that age group where you start to notice things. As I started to think about a return to work, I had to think about, "Who's going to be here to help get mom to that grocery store and that doctor's appointment? We didn't know dad was the one who was sick and dying and died first. We were focused on mom's care and had to rush in and provide that care for dad through his transition time. We were using our Onēva, our family of four, my mom and several Onēva pros from the platform along with hospice nurses were able to care for my dad through his death at home. Those caregivers were able to earn living rates. It was at an affordable rate and what every family strives for.
This is to my mom and their dad, that they could live in their homes as long as they could and ultimately die in those homes. It's affordable. We prove that model with the 1.0 version of Onēva. For me, realizing that return to work meant caring for parents, as well as my child, I went out and looked at what was available in the market. I was shocked even to see companies that had carrying their title, did not know the identity of who was on the platform. As a CEO and chairman, one of our distinctive competitive advantages is that we're a marketplace where we know the identity of who the caregiver is. Another is that we comply with all laws for that worker to provide the care services that the state we operate in says we have to operate with.
We believe that being white hat and complying with all those rules and regulations is helpful. Not only to those corporations like Microsoft, which wants to provide that care to employees. They want to be able to intervene and bring that support but they've got to do it in a way where there's no risk created for them. I needed a solution. When I went out, I couldn't find it, so I decided to build my own. We are a regulated care marketplace. We proved it can be done. As you would imagine, you get lots of doors closed in front of you. Every vendor let's ignore the package God chose to put me in. You closed the door, you look for the window, the window closes. You look for the same under the door, that's closed.
He goes there, an ant in the room, a mouse in its hole. That's how you solve the problem, which was your question. How do you solve that? You keep looking for different solutions and alternatives, and hopefully if you've built strong, solid relationships through win-win negotiation, you're going to have a village of folks that you can turn to. They'll intervene on your behalf when there's that shared vision and values, all that can be created with a win-win focus, a view of the world and the project and the team of abundance. We sell in-home care, somebody to come help a family with mom, dad, I have an autistic niece and two nephews who are in their 40s. I've experienced that as well. When we talk about care and what we built, it's the most expansive view of care that you would need.
I need one place that I would go to provide care for a special needs person, as well as for an elder. I'll have to meet that state standard. Every family is different. Your needs may be different than an employee at San Mateo Credit Union or an employee at Shivans Systems. It's going to vary. You just need one place to go where you should have confidence that there's trusted care that complies with laws. The other side of that transaction, we made it eleven clicks, simple, easy, fast, and introduce a video. Relationships are key. Trust this key.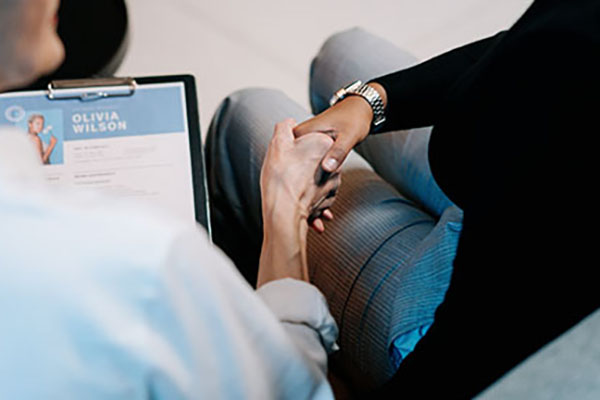 You want to know before they even show up, who's coming. I never want to look for the badge here. I'm always going to look, "Are you PG&E? Are you my telephone operator person?" With this video I know who you are. I don't need to rely on somebody who took a t-shirt from a basket at a laundromat that shows up at my door. We focus around trust and small circles. That's what my family does and how we lived. We used ourselves to model to build a tech room.
That's amazing. I'm at a loss for words, which the audience is going, "How is that possible?"
When we went out in the market, we launched here in park and open California with no tech. We just had a website. We had some folks come out and bring animals from East Bay, vivarium, the lizards, the snakes, and the exotics. Kids and parents showed up. We had popcorn and snow cones. The whole day cost us $400. We had parents show up, we set out our pricing. We had demand and market validation. I had a mom who spent about two hours with me explaining what she could afford to pay for the care and how important it was for her. That relationship with Microsoft, the notion that a corporation has a role in helping to subsidize care so that its employees can find work-life balance before COVID. We made it on steroids. It's free for not just women. Lots of men out there are providing care, too.
We want to always include men and our men allies but care is also viewed as a female issue. From a VC perspective back to your earlier conversation, I've had many men say Craigslist solve this. Craigslist has solved the problem of care. They've said to me, "I hand my wife the credit card. She goes on Craigslist and finds another caregiver and there's somebody in the home." That's an alternative. When we think about who those VCs are who are making those investment decisions, some of them aren't connected into the everyday challenges that I knew I faced as an executive. We wanted to return to an executive career. Someone who wanted to continue to be the most senior black executive at Quantum in CA and they lost that in 2000.
Every corporation that I've been at has lost that because of care. At the end of the day, smart and caring companies like Microsoft, Harvard study called the caring company that's been issued speaks to this topic. We're excited that we were able to go from talented employee users here in a park saying, "This is what I need." Thanks to an introduction by Reverend Jesse Jackson to executives at Microsoft. Fast forward, we continue to work with Fred Thiele, now the Vice President of Benefits at Microsoft and building this technology platform with him and his guidance. One is to have the validation of the size scope scale called Microsoft, that validates your business model. It's fantastic when they did see that one bad old version that we had, we'd gone a little past that front end and first version of an interface that customer would interact with, an employee customer, not a caregiver customer, not an enterprise customer, but the actual employee customer we use.
We ended up winning best startup in Silicon Valley. That's when Intel noticed and asked if we would make an enterprise grade version GDPR compliant version of this technology platform. Corporations are asking for solutions, this is in 2015, to how can we bring trusted care to our employees back then. We ran straight to Fred at Microsoft and worked with him and his team to build Onēva 1.0. We took it out and we used it with 3,000 Microsoft employees here in Silicon Valley in 2017. We used that 1.0 version on the platform, not only to support a number of Microsoft employees, but as you can hear my own family and my dad through his death and ultimately validated the business. You can die in your own home at about $30 an hour with that care to make sure that while people are moving through the home, my dad's always clean shirts.
We believe that being white hat and complying with all those rules and regulations is helpful.
Click To Tweet
His bed is always clean and nice, there's cold water in the fridge. He passed away and all those things that matter. Ultimately, even before COVID, when we saw the decimation of so many elder facilities always wanted their elders in their home. We feel blessed that we have the technology stat livable in the scaling nationally in this moment because it's a global need. Here in this country, we can repeat. Imagine Japan, Finland, and Germany, where the number of elders as a percent of population is growing.
One of the things that I love about what you do is because you're not a massive business. I talk a lot about David and Goliath negotiation and working and negotiating with a Microsoft and an Intel. As a small business negotiating with these organizations, what are some of the things that you've learned in that process? There are a lot of challenges for many smaller businesses when they're negotiating with those big organizations. What are some of the things that you've learned in your experience?
The first thing I start with is gratitude. Fred, too, has a billion pieces in front of him every day. Entrepreneurs would love to get a call, an email, and a note from Fred that offers any guidance. I approach every relationship with gratitude and with a feeling of abundance, more than enough here for all of us to be successful. It's not me against you. This is a win-win and how can we grow together? How can we grow collaboratively? I have to make that known in every interaction from the gate as a part of building that village, executing the vision, and then I have to live it. I start with gratitude, certainly appreciation. I also have a clear set of objectives.
We design our business and our exit before we launched. "It's going to exactly end on this date and this time and it's going to look like this," but we have plans for an exit. It's awesome to have a great partner like Microsoft emerge early on when you're building a technology stat that you want to extend to a global population. Our customers, Microsoft operates beyond Silicon Valley and the 70,000 in Redmond. They're in Ireland and Asia. Our technology stack has to support every enterprise, enterprises have its own culture. When I'm in that negotiation with each company I have to think about their culture in the company, it's an egalitarian. It wants everybody to start off at the same day and same time with everything. We love that.
That says we've got to be able to launch and support them globally on day one. We can do that with our technology, designed for that. Microsoft, you can hear comfortable with a regional approach. "Let's start in Silicon Valley. Let's start with that 1.0. Let's build it." We learned a whole lot when we showed that 1.0 was when we won Tech Crunch silver. I'm excited about that. Not many folks who do look like me have that privilege. Out of that, insurance companies found us. We have also amended our platforms so that great insurance companies like Acrisure and our partners at Filice Insurance, who distribute Onēva as an insurance product to its employee benefits customers. We meet their needs in a unique way. My partners that I work with, Michelle Montoya of Filice, we approach it from abundance.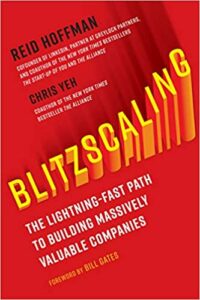 We know there's a large market. Both of our companies will grow. She has insurance expertise and she mentors me. I show her gratitude. We have to negotiate a contract and commissions and my obligations to onboard customers to ensure customer satisfaction so that her customers and our customers are all equally satisfied and have repeat joyful experiences. There's a lot of trust that she and Microsoft is putting in me. As I go into those negotiations, I have to proactively respond to them with assurances that trust is well-placed and earned. They don't have to ask me questions about cybersecurity insurance as a simple example from everywhere. Given a pipeline situation, many of us are probably saying that's a good thing to have. They have confidence in me as a former corporate executive to know we have those things.
That comes speaks to why is that company choosing to work with me now that I know the customer, I'm showing gratitude, I know their culture, I'm adapting my negotiation and my expected outcome based on that particular company who's sitting across from me. I have my needs as well. I'm going to give them the trust and confidence they need because I am a small business. We're talking to the Fortune 20, probably 15 of them. We're a tiny company. You have to go into that conversation for us. "This is what I can bring to you nobody else can." I'm also certified as a minority-owned business, soon to be women-owned business. For those of you who are minorities or women or LGBTQ or veterans or, I hate to say the word, disabled but those of you who can get a certification and designation as an inclusive, do it. Companies get bonus points to do business with us if they're regulated by the Public Utilities Commission here in California.
In most states, they're required by law to spend a certain amount of dollars with these inclusively on firms. The tip for those founders who want to grow business and you want to get in the door of Microsoft and Intel, get those certifications if you can. Each company has supplier diversity teams inside the finance department where contracts are written. It's a department I want to be friends with in any organization. I need my buyer. Fred Thiele VP benefits is my buyer at Microsoft but I also want to make sure that the folks in procurement who write that contract know about me and have great relationships with me. When they brought in the IT security manual in 2015, it looked like this.
It's like two feet thick for those who can't see Anita's hands.
They dropped it on the table and said, "Those are your standards." Both security guy and Bob and I, cofounders, we all looked at each other and went, "It took us a number of years. We're still here and we're ready to go and scale." For those founders, know your audience, have that conversation early on. your expectations and standards. The book got dropped on us in 2015. It took us until 2020, not only to be able to meet that the enterprise-grade GDPR compliance standard but we have three customers we sell to. I sell to the employee-customer who has their own unique native app plus always an 800 number. The caregiver is also our customer. We have lots of other choices and places to work.
They also have their own app and they get a free marketing video so that they can win clients, no cost. We encourage them to join. We paid them to show their verified COVID vaccines because as a customer, that might help you make a more informed choice as to which character do you want in your home. On our platform, you can choose based on many attributes, knowing they always comply with the law. I simply share this with you to say, when you go into those conversations and negotiations, just be clear about who your customer sets are. We've got three. HR and enterprise, they're going to want to see how much care is being used. Are folks happy? Are they using pet care dog or elder care? They're going to want to see some things. We had to bill for three customers and we uniquely got requirements from each operator and rebuilt until we met a certain standard.
I want to highlight some things because as you've talked a lot about different things. I want to make sure that everybody in the audience picks up on some of this stuff because you guys have heard me talk about some of these things many times before. The way that Anita is talking about it, I love it because a lot of my story going from homeless to Harvard and beyond. When I'm speaking on stage, I talk a lot about how a lot of small business owners remind me when I meet the women and the people I met when I first walked into a welfare office and they get sucked into this scarcity concept.
For founders, know your audience and have that conversation about your expectations and standards early on.
Click To Tweet
They start negotiating from these positions of scarcity. I have a client right now that I'm dissolving a partnership on their behalf. One of the parties, she was clearly scared about something that she nearly destroyed the relationship because she's focused so much on scarcity and wasn't able to take a step back and think from a position of abundance to be able to negotiate from a position of abundance. I love what you said, Anita, about you go into your negotiations with gratitude. We have a program called Venn Masters that we've launched.
One of the things we talk about, and there's a video on our programs page about it, is how so many people go into negotiation. One, they're afraid of being judged. They don't ask for what they want. Other things you talked about was you clearly know what your objectives are and what your exit strategy is. You knew it before you launched the business. When you negotiate, you know what those guard rails are, those riverbanks. Knowing those riverbanks gives you flexibility to guide a go in the flow of the negotiation to be creative because all the water is in the banks, so all the value is in the banks, and to discover that.
Small businesses often think they don't have power, but you do have power. Unless you voluntarily choose to acquiesce. That's the only time you do not have power and leverage. I don't care if you're negotiating with Microsoft, Boeing, Walmart, Apple, or British Telecom, I don't care who you're negotiating with. If you are a small business and they are talking to you about buying a product or service from you, you have power. Otherwise, you wouldn't be at the table at all. They will not be talking to you at all. Starting from a position of abundance, being grateful, showing gratitude, recognizing what you have, and going in being very clear about what your objectives are, what your exit is. Also, defining what your riverbanks look like and being flexible was the other thing you talked about. Being flexible knowing that each customer has different requirements.
You're still on the same thing to every one of your customers. Regardless of which customer set it is, whether it's the employee customer, the caregivers, or the companies that you have as clients. You have all three of those different sets. When you're sitting and you're selling your services to corporations, you're selling the same services but what matters to each of them is so different. I spoke at an event and this woman came up to me afterwards and she's about the same age we are. She said, "I just learned from you. The thing that I learned the most is that I have to start thinking about my counterpart."
Hollywood teaches us not to do that. Hostage negotiators. It's a winner take all. Attorneys, you get paid to win but successful businesses negotiations aren't about winning. It's about building that relationship. As I often say, negotiation is a conversation about a relationship and you cannot win a relationship but you can get more value out of it. That's what Anita is talking about, finding ways to get more value out of those relationships. That was very powerful. I wanted to break down some of the things that I heard you talk about.
I got to find that masterclass. That's what I need. To tie this back to your question about VCs and what you are doing the VC won't write a cheque. You're blessed to have Fred Thiele, now Vice President of Benefits at Microsoft as your mentor and your coach. I'm blessed to have Burton Goldfield, CEO at TriNet as a mentor, 2015 as well. When we signed the deal with investment bankers, it was Burton Goldfield who called me in the middle of the day and said, "This is what you watch for. This is what you do. When you don't have a VC, I've got something better than a VC." I've got two mentors, one guiding one of the largest companies in the world of benefits and the other heading a $5 billion growing enterprise benefits company.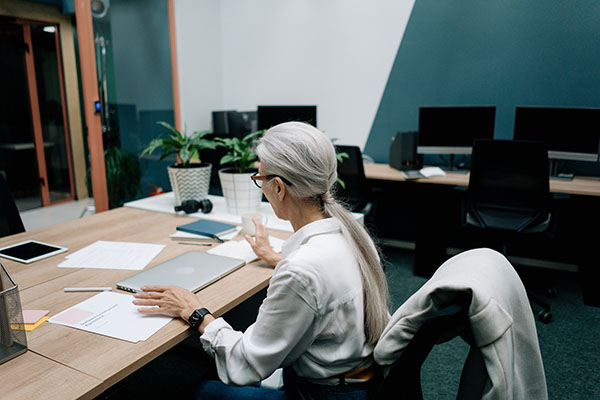 It's back to that network. It's meeting folks and being able to capture their attention because they have billions of grains of sand on the beach to choose from. It's my obligation to attract that attention and retain it and use it to grow both of our businesses. You talked about win. It's a win-win situation. As an entrepreneur, this is also my third startup. My second startup was called What's Next. I would have made the most money by selling the domain name, which I shouldn't. That was an early version of CareerBuilder in the '90s. We've found folks who loved our service, resume writing, and career health. They just wouldn't pay us. It wasn't that they didn't want to, they were between jobs.
The third business, Onēva, we focused on a market in which people would pay us and on a $3 trillion market going into global care. I share that again with you in the audience of entrepreneurs and business owners, as we set up our businesses, that power and flexibility that I have, that ability to stand out as a grain of stand on the beach is also because we bring something that's unique that nobody else has. If you view yourself as a printer or I'm an IT sourcing, there are lots of IT sourcing companies that exist, still differentiate yourself in that conversation. Why you?
Christine, why are you in the chair with Fred and not the other 999,000 folks who could be? Going into that conversation, always bring that special sauce. "Why am I in the room and not those other people banging on the door to displace me?" We all have to remember, as small business owners, once we get that big meeting, there are 999,000 other folks beating on the door to shove us out of the chair. They may have something newer and better technology. We got to earn that place. Once we get in that chair, keep it.
That reminds me of one of my earlier episodes with Aquil Abdullah, who was the first black Olympic rower. He rode in the Athens Olympics. He negotiated with his coach to take a month off when he was in Olympic training so he could play saxophone with a band. If you think that an Olympic rower or anybody who's on the Olympic team doesn't have hundreds of people biting at their heels to try to get them to unseated off the team, it took some guts for him to put that request in and negotiate for it. That's the same thing with a small business. There are a couple of things you talk about.
One is having the right big account. Not every big business is the right customer for you. A lot of times people have tried, they don't care. It's like, "I need whatever big company I can get." I saw this a lot when I was working in Silicon Valley. It was one of the reasons why I launched Venn Negotiation because I'd see big companies slide a contract across the table and say, "We don't negotiate with companies like your size." I go, "We're not playing that game." We'd negotiate and I did that very successfully. I launched Venn Negotiation because I saw those big companies devouring smaller businesses who didn't have clarity in what they wanted, who went in with a scarcity mentality.
I was like, "I'm going to get them." They go in. Research shows that most of us go into negotiation automatically thinking that our counterpart is out to get us. It's either we screw them first or they screw us. That's what research shows that the majority of people go into negotiation with that mentality, which you and I don't do that mentality. I go in assuming that they're 100% trustworthy and that they have my best interest in mind, the same as I have their best interest in mind. I respect them. I want them to make a healthy margin and be successful. If they're a customer or a supplier, it doesn't matter because I need them to be successful. By entering into an agreement with them, my success is inherently tied to their success. No matter the size differential.
You have to be clear and negotiate founder roles because what happens personally is very different than what happens professionally.
Click To Tweet
We were in conversation with a company that would be a supplier, potential investor, different ways to collaborate and scale up. As we scale nationally, when you need providers in the cities we're going to, we're looking for folks in Seattle and LA. This particular vendor, at a point in that conversation, it was quite apparent that they misrepresented themselves and they wanted to be a supplier. It's unfortunate. We simply cannot do business with them because they misrepresented themselves going into that conversation that they'd been open and honest and disclosed. Easy and great conversation.
I would also add, always negotiate. You and I learned from those bill days. Payment terms for example, corporations quickly pay small businesses is a factor. As small business owner, if we aren't negotiating those terms, you can have a great contract and be cash broken out of business. If you're not negotiating, you got to get into that mindset, that mentality of doing so because that's where our power sits. It's within the four borders of that contract because if it doesn't exist in these pages, then it doesn't matter. It doesn't exist.
Back to that negotiation, ensuring your needs are met, it means ensuring you have the cash to pay employees. You can't do that unless you do better than 90 days as an example of something corporate agreement that I would negotiate. If I were in that position, that would be one. We're blessed at Onēva that if a corporation wants to subsidize, they have to pay up front right the month in advance for that customer to get care at a discounted rate because the caregiver's got to get paid.
We're technology, it's the caregiver who's got to get paid. Our goal is to do it as close to zero cost as we can get. Wouldn't it be great if Onēva was free? You could just get a qualified caregiver, see a great video, know what their credentials are, and it costs you nothing? That would be my goal. Whether you're in Finland, folks who asked us since 2015 are here. That's what I would love to see happen. We want to see families get access to the care that they need so that every family can have the treasure of what we had. It's a horrible thing to say but it was being able to be there with my father when he passed away and we could afford to do it. At that time in 2017, we were paying about $25 a day.
The caregiver was earning about $18 an hour. Onēva is earning its margin and everybody was happy. My dad had to be at home. All we wanted to do is to make every family available, to connect to the trusted caregivers, whether you have autism in your family or you need help with a messy house and our four-legged friends. We want to see families get the care they need. We want to see men and women be able to live their best lives. I had a great career. I love my career.
I wanted to be a mom and I got to be a mom, too, but many of us, our pay is impacted because of that. As a woman and an executive, when we leave the workforce, it impacts our ability to get to that. C-Suite impacts our pay. You need to solve for that. Back to our initial question, why are we not seeing VCs invest in women? Why are they not investing in people who don't look like them? We need to show them some success models but we also need to get women and our male allies who are off providing the care and maybe not, and because of that, being denied access.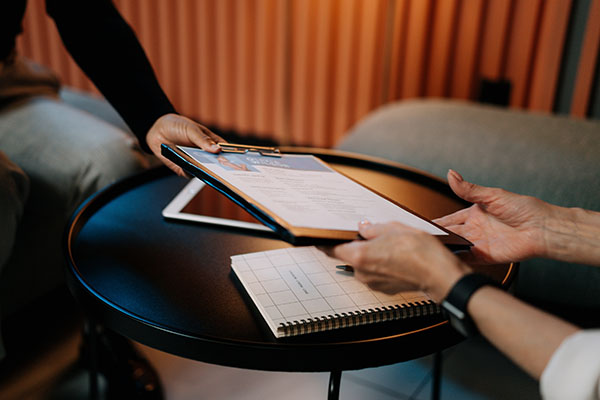 "I'm a VP at corporation XYZ. Am I going to go to my boss and say, 'I'm having rural care challenges at home?'" My kid literally is in the other room doing Zoom for school. That's what it's like to be a parent and to work and we need help. We want to see that help made available. When you help families with care, you, generally speaking, are helping women. When you lift women, you lift communities. When you lift women, we start to make changes in those C-Suites and our male allies providing that care. They're in the same boat we are.
I've loved this conversation, Anita. I love what you are doing in the market. It's important to your most recent term to community. It's about elevating community. How do people find you?
[email protected]. You can find me on LinkedIn. I'm Anita Gardyne. We're excited to meet with like-minded folks who are interested in having our service in their state of folks interested in joining as caregivers. We're always excited to support employee customers here in California from great companies like Microsoft, San Mateo Credit union, Filice Insurance, and others. Please reach out to us and let's connect you to the care that you need to be successful at this moment. Thank you, Christine, for the opportunity.
I love what you do. This is a very needed class and topic. You are going to be hearing from me young lady and exploring masterclass. I wish I knew you had existed. I paid a consultant to get some of this learning. The notion of going into a meeting with a clear expectation of what you want before you enter the meeting. This young lady, Christine, is sharing this with you all for free, audience. I had to pay for that. I hope you're taking advantage and learning from what she's sharing.
You are clearly dropping lots of great knowledge. I'm going to share with you feedback that I get from my teammates. Not just Fred or Burton but folks like Chris Yeh, the author of Blitzscaling, who's my right hand, who gives me my access to the Harvard network and the Stanford network. Folks like Chris are engaged and involved and active with me for all the same reasons because we approach it with abundance. To have him since 2015 to build the tech, now that we're blitzscaling, that speaks to those relationships. All the tools that you shared, what did it take for me to Chris Yeh's attention? First, it took a lot of phone calls and reaching out because he gets lots of inbound input. I can imagine Fred and Burton does. They were looking for resiliency and tenacity. To your founders, if you're going, "Why aren't they calling back?" It's a test.
Sometimes it's a signal. You as the entrepreneur, but it's a function again. What are you communicating in those messages even in those no responses? I must've been communicating something to Chris Yeh in those 3 to 4 months it took to get a response to a sit-down meeting at our attorney's office at Wilson Sonsini. His last question to me was, "When you get the money, how do I know you're not going to run out of the country?" We may feel that we know who they are. It's Chris Yeh. I can pick up his book. I can see him but he doesn't know Anita Gardyne. He's getting 999,000 emails a day. Entrepreneurs, be resilient if there's a target. Once you out who that target is for you, every company is not going to be your target. Even if you sell something, a printer, I'm not picking on printers, if you sell a service where there are a lot of competitors who may move in terms of your service offering. You get it right, Christine?
Yes. Negotiation, it's a conversation about a relationship, but it's also not about the content that you sell or buy or the content in the contract. In my class, I demystify contracts for businesspeople. It's like, "You don't need a lawyer to do a lot of this stuff," but the thing is that it's a process and your negotiation starts with your marketing. Your first going out position is in your marketing. I've been starting to talk about that and how the negotiation process is from marketing all the way through to renegotiation. You've been married for over 30 years, I've been married for almost 30 years, the deal I entered into when my husband and I got married is not entirely the same deal I have now. We're not the same human beings. We've grown. We've each changed. We're in different positions in our lives. Stuff has happened. All sorts of things have changed. A successful marriage is about constant renegotiation, but so, too, should a successful business relationship.
To the long-term marriage, my husband has joined as my cofounder and he's our chief technology officer head of product. He also hired or used his own attorney to negotiate his employment contract when he joined Onēva. I did the same thing. What does that convey to my potential customers and investors? This is my husband of 30 years. This is an employee with his own employee agreement that he negotiated. This is we're about business that so many husband and wife teams out there working who get these types of questions would tell me, "How does this relationship work?" There's the legal answer, "I'm the owner, he's an employee, and there's this how do we work together answer. You were dropping many gems here. I had to come back and point that one. We have a lot of husband and wife founders out there. We do have couples out there. It's very different what happens here and what happens in that business arena.
That has to be separated. It shows the level of professionalism, seriousness, and the care that you show toward your business as well as towards your relationship. When you are in partnership with anybody from your family, whether it's your parents, your siblings, or your spouse, having clear boundaries of what that relationship looks like and clearly articulated expectations will save so much you in terms of drama and trauma that you could even imagine. Hats off to you.
We were successful at it. That's a big negotiation. I will tell any founder reading, the most important negotiation that I have in my life is that negotiation with my husband. He's had a product and CTO. At the moment, a scale, that's very different for him to have been a VP at a difference in his last X roles and come in and now work for his wife. That's a negotiation and boundaries. I'm not there yet. I am a work in progress because I will sit in bed until all hours with the laptop and it's a bedroom, not in the office. I'm learning boundaries. I wanted to highlight that as the biggest negotiation.
I say that because when we have our reviews with Chris Yeh and our elders talk about business on a quarterly basis, first question I have in Mr. Yeh's mouth is, "How are you involved in it?" We're doing great. Bob and I are functioning as a team. That speaks to the likelihood of success of the company. Founders, whether you're sisters, two BFFs, two great female founders, or best friends, you have to be clear and negotiate those roles because what happens personally is different than what happens professionally. That is so much more complex than anything I ever had to negotiate with Fred or the investment bankers.
To everybody who stayed tuned in, we are excited and so honored that you have stayed with us through this episode. There has been a lot of great information that has come out of this one. Until next time, happy negotiating everyone. Remember, negotiation is a conversation about a relationship. You cannot win a relationship but you can get more value out of it. Until next time. Thank you very much. Have a great day, everyone. Thanks, Anita.
Thank you, Christine. Bye everyone. Thanks for joining.
Important Links:
About Anita Darden Gardyne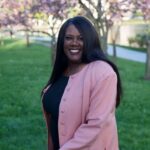 Anita Darden Gardyne, Co-Founder and CEO of Certified Minority-Owned Business Onēva Technology business visionary Anita Darden Gardyne is an award-winning Black businesswoman with a personal mission of extending women's careers, closing the pay equity gap faster, and creating thousands of living-wage jobs. As CEO and Chairman of the Board of Onēva (oneva.com), Gardyne combines her prowess as a trendsetter and trailblazer with this mission. Gardyne, a working mother and caregiver to her own mom, faced her own frustrations in finding trusted care through the existing marketplace for her family. Believing both access to trusted care AND earning a living rate for delivering quality, professional care are human rights, she went to work – creating Onēva.
The certified Minority-Owned Business offers an employer-provided technology platform that matches FBI background-checked in-home care providers with employees to help them achieve greater work-life balance and peace of mind. Through the benefit, caregivers are able to carve their own schedule and pursue jobs that best match their skillset. Meanwhile, employees are comforted to know available caregivers have living FBI background checks, are fairly compensated and are trustworthy to care for elders, children, those with disabilities, pets and home needs. Gardyne lives between two homes – one she shares with her husband and two children, and the other with her 86-year-old mom.